Taxi Athens airport Sparta Mystra Gytheio private transfers
Taxi from - to Athens Airport Eleftherios Venizelos 24 hours
Call us
Tel: +302752061690
Mob: +306973566114
Mob2: +306973204319
Book Now

Ancient Olympia is located in western Peloponnese. The ancient site lies in the beautiful and tranquil valley of Alpheios river. The distance from Athens airport to Olympia is 330km and the drive to get there is about 4 hours.
Ancient Olympia is one of the 5 most popular ancient sites in Greece. Visitors from all over the world come here, to the birthplace of Olympic Games. The Olympic Games took place here from 776 BC to 393 AD, every four years.
Visitors to Ancient Olympia need at least 3 hours to explore the site. Preferably at summer you will start as early as you can. Opening Hours are from 8:00 am to 7:00 pm and the ticket price to the site is 12 euro. It is recommended to have sunscreen lotion, a hat, comfortable walking shoes, light summer clothes and plenty of water.
At the archaeological site of Olympia you will be most amazed to see
• Temple of Zeus, where a giant Golden Statue of Zeus, one of the 7 wonders of classical times, was standing in the temple.
• Temple of Hera, where at the altar of the Temple, the Olympic flame is lit every four years
• The ancient Stadium , where most of the Games took place
• The Palaistra, where the athletes would train for the Games
• The Archaeological Museum, where the most famous statue of Hermes of Praxiteles and Nike Paionios are exhibited among other significant artifacts
Other things to do while in Ancient Olympia is:
• to visit the local wineries to watch and learn the local techniques of wine making and /or have a superb wine tasting experience to first class local red or white wine
• to visit the local olive oil mills to watch and learn how the olive fruits are pressed and turned into extra virgin olive oil or have an exceptional olive oil tasting experience
• to visit one of the many local tavernas where you will discover unique tasting Greek traditional dishes and excellent red or white wine
• to go shopping at one of the many local souvenir shops in the small village of Olympia
• to visit some of the best beaches in Greece, with white sand and crystal clear blue waters. Beaches like Zaharo , Kourouta, Skafidia , Katakolo, Kaiafas and many more.
• To use the Ancient Olympia location as a starting point to explore popular destinations just an hour drive away nearby, such as: Ancient Messini, Pylos, Polylimnio waterfalls, Neda waterfalls, the Temple of Epikourios Apollo, the unique and miraculous church of Agia Theodora with 17 plane trees on its roof and many more ancient locations
• to visit small traditional picturesque villages and have a memorable experience from local traditional life in the western Peloponnese.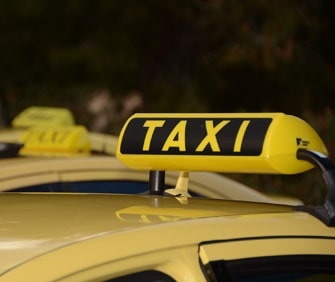 Are you at the airport of Athens and want a taxi for immediate transfer to your destination?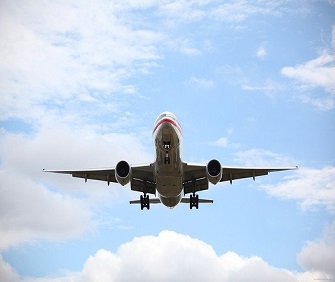 Transfer from Athens airport to your destination immediately and safely?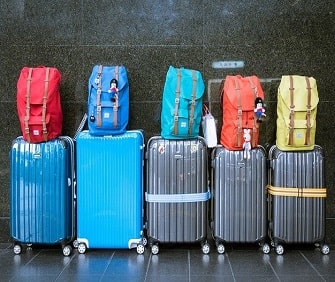 Our taxis have a large luggage space to carry 2 large and 2 small suitcases,
Fully Airconditioned Taxi

We have many vehicles available that can carry from 1 to 51 passengers. All our vehicles are Mercedes Benz.
In more detail, the vehicles we have are the following:
5 seater taxi that can carry 4 passengers
9-seater minivan that can carry 8 passengers
13-seater minibus that can carry 12 passengers
16-seater minibus that can carry 15 passengers
21-seater minibus that can carry 20 passengers
52-seater Buses that can carry 51 passengers
Greek Taxi transports you to and from the hotel of your stay immediately without delays. The driver will be waiting for you at the hotel entrance to assist you with your luggage.
Athens International Airport Eleftherios Venizelos ATH
Alexandroupolis Democritus Airport AXD
Zakynthos Airport Dionysios Solomos ZTH
Thessaloniki International Airport Macedonia SKG
Kavala Airport Alexander the Great KVA
Kalamata Airport Captain Vas. Konstantakopoulos KLX
Port of Agia Marina – Attica
Port of Agios Konstantinos – Central Greece
Port of Rafina – Attica
Port of Alexandroupolis
Port of Arkitsa – Fthiotida
Port of Volos – Volos
Port of Elefsina – Elefsina
Port of Eretria – Evia
Port of Ermioni – Argolis – Peloponnese
Port of Thessaloniki – Thessaloniki
Port of Kavala – Kavala
Port of Keramoti – Kavala
Port of Karystos – Evia
Port of Kymi – Evia
Port of Lavrio – Attica
Port of Loutra Edipsos – Evia
Port of Nafplio – Peloponnese
Port of Neapolis – Vatika, Laconia – Peloponnese
Port of Paloukia Salamina – Attica
Port of Piraeus – Attica
Port of Perama – Attica
Port of Poros – Attica
Port of Salamis – Attica
Port of Skala Oropou – Attica
Port of Stylida – Central Greece
Port of Chalkida – Evia
Port of Aigio – Peloponnese
Port of Astakos – Aetolia – Acarnania
Port of Gythio – Peloponnese
Port of Elafonisos – Peloponnese
Port of Igoumenitsa – Epirus
Port of Itea – Central Greece
Port of Kalamata – Peloponnese
Katakolo Port – Pyrgos Ilia
Port of Kiato – Corinth – Peloponnese
Port of Kyllini – Peloponnese
Port of Kyparissia – Arkadia – Messinia
Port of Lefkada – Lefkada
Port of Messolonghi – Etoloakarnania
Nafpaktos Port – Venetian Port – Etoloakarnania
Port of Parga – Preveza – Epirus
Port of Pylos – Messinia – Peloponnese
With Greek Taxi you have the opportunity to visit attractions all over Greece. We take you to the destination of your choice with luxury Mercedes-Benz vehicles. We cover the whole of mainland Greece, all the Prefectures and regions.
One-day private tours and visits to attractions and points of interest. Combine some of the most important archeological sites in the world, UNESCO protected sites such as:
Ancient Theater of Epidaurus
Ancient Mycenae
Ancient Tiryns
Parthenon
Acropolis of Athens
Acropolis Museum
National Archaeological Museum
Panathenaic Stadium
Odeon of Herodes Atticus
Temple of Poseidon Sounio
Meteora
Archaeological Site of Delphi
Plastira Lake
Benaki Museum
Mount Athos
Mount Olympus
Vikos gorge
Diros Cave
Monemvasia
Zagorochoria
Organize your private trip to all parts of Greece with Greek Taxi. We travel to all destinations in mainland Greece with luxury vehicles, the day and time you desire.
Attica
Athens – Athens Center
Eastern Macedonia and Thrace
Komotini
Alexandroupoli
Central Macedonia
Thessaloniki
West Macedonia
Kozani
Continent
Janina
Thessaly
Larissa
West Greece
Patras
Central Greece
Ghoul
Chalkida
Peloponnese
Tripoli
Agioi Theodoroi
Kalamata
Nafplio
Argos
Ligourio
Kranidi
Astros
Zevgolatio
Corinth
Loutraki
Nemea
Megalopolis
Dimitsana
Xylokastro
Kiato
Monemvasia
Gythio
Elafonisos
Skala
Molaoi
Sparta
Kardamili
Kalamata
Messene
Meligalas
Pylos
Kyparissia
Are you planning to travel for business? Greek Taxi is by your side at all times to transport you relaxed, safely and comfortably to your destination. All our taxis have wifi connection so you can be online all the way. Dedicate yourself to your work and our driver will take you directly to your business appointment. We have a waiting service so you can be sure that the taxi will be waiting for you when you leave.
Our Fleet
TAXI – MINIVAN – MINIBUS