Private taxi transfer from Athens airport to Loutraki
Taxi from - to Athens Airport Eleftherios Venizelos 24 hours
Call us
Tel: +302752061690
Mob: +306973566114
Mob2: +306973204319
Book Now

Taxi transfers from – to Loutraki
Loutraki is a seaside resort on the Gulf of Corinth, in Corinthia, Greece. It is located 81 km (50 miles) west of Athens, and 8 kilometers (5 miles) northeast of Corinth.
The town, in ancient Greece, has been known as Thermae because of its vast natural therapeutic thermal springs. The ancient city of "hot springs" owes its name to the goddess Artemis (Diana). It is said that the goddess stopped here, delighted by the beautiful landscape and she admired the natural hot springs. She asked the Nymphs Naiades to take a bath with her at the "Water Of Life". Later, she asked her brother Apollo, the God of the Sun and Tranquility, to visit her and enjoy too. Apollo came and he was so amazed by the beauty of the location and the thermal springs so he decided to spread the word to other  Gods of mount Olympous to come too.  The Gods did come and they liked the place so much that they gave it the name "Thermae Artemis "
The remains of the Apollo's temple and Hera's, the wife of Zeus, are located in the nearby area of Loutraki. 
Destination Loutraki
Loutraki, is a favorite year-round destination for many Greeks who live in Athens and for many visitors from other countries. The main reasons are:
to enjoy thermal baths at the city's spa
a visit to the Loutraki Casino
a visit to Osios Patapios Monastery
Visitors of Loutraki  enjoy unique hospitality experiences  and countless choices of high quality Greek food and fresh fish in the many picturesque, seaside tavernas .
In addition, they have a wide choice of the most beautiful crystal clear beaches with blue waters and white sand such as
Loutraki Beach , a popular beach in the City of Loutraki
Schinos Beach
Milokopi Beach
Lake Bouliagmeni
Flampouro Beach
and many more along the Korinthian Gulf .
Loutraki Activities
Other activities include kayaking, paddle boarding, wind surfing, water ski, sailing and snorkeling, for them to enjoy  a full day under the sun. If you prefer to be more adventurous you can rent any type of boat to explore hidden beaches around the Corinthian Gulf.
Popular destinations – Loutraki
Last, but not least, popular destinations such as
The marvelous Corinth Canal , the 6km long, 80m tall,  manmade, Canal that connects the Aegean sea with the Ionian sea
The Historical site of Ancient Corinth with the Temple of Apollo and the museum of Ancient Corinth, where the famous Kouroi Of Klenia and many more statues and artifacts from Ancient Greek and Roman time are displayed
The castle of Acrokorinth, that was continuously occupied from archaic times to the early 19th century
The archeological site of Nemea with the temple of Zeus the stadium , the Museum of Nemea and its famous wineries
The Ancient Theatre of Epidauros, a UNESCO World Heritage List Member , the most well preserved Ancient theater in Greece and the Museum
The Archeological Site of Mycenae, also a UNESCO World Heritage List Member, The palace of Agamemnon, the museum and the Treasury of Atreus
The romantic Nafplio, the First capitol of Greece with its 3 venetian castles, Palamidi, Acronafplia, and Bourtzi
Athens , the capitol of Greece , The Acropolis, the Museums ,for Shopping, for the unique Nightlife
 are less than an hour drive away,  for ½ -Day or  full Day excursion, to explore and create unique vacation memories for life.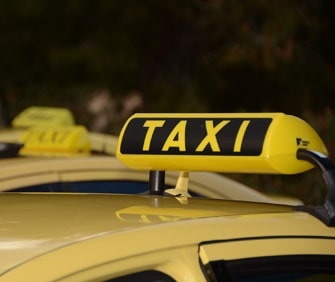 Are you at the airport of Athens and want a taxi for immediate transfer to your destination?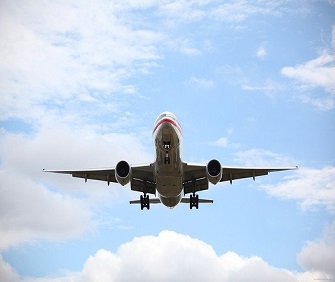 Transfer from Athens airport to your destination immediately and safely?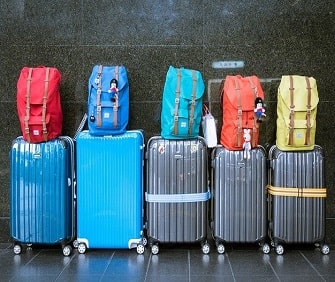 Our taxis have a large luggage space to carry 2 large and 2 small suitcases,
Fully Airconditioned Taxi

We have many vehicles available that can carry from 1 to 51 passengers. All our vehicles are Mercedes Benz.
In more detail, the vehicles we have are the following:
5 seater taxi that can carry 4 passengers
9-seater minivan that can carry 8 passengers
13-seater minibus that can carry 12 passengers
16-seater minibus that can carry 15 passengers
21-seater minibus that can carry 20 passengers
52-seater Buses that can carry 51 passengers
Greek Taxi transports you to and from the hotel of your stay immediately without delays. The driver will be waiting for you at the hotel entrance to assist you with your luggage.
Athens International Airport Eleftherios Venizelos ATH
Alexandroupolis Democritus Airport AXD
Zakynthos Airport Dionysios Solomos ZTH
Thessaloniki International Airport Macedonia SKG
Kavala Airport Alexander the Great KVA
Kalamata Airport Captain Vas. Konstantakopoulos KLX
Port of Agia Marina – Attica
Port of Agios Konstantinos – Central Greece
Port of Rafina – Attica
Port of Alexandroupolis
Port of Arkitsa – Fthiotida
Port of Volos – Volos
Port of Elefsina – Elefsina
Port of Eretria – Evia
Port of Ermioni – Argolis – Peloponnese
Port of Thessaloniki – Thessaloniki
Port of Kavala – Kavala
Port of Keramoti – Kavala
Port of Karystos – Evia
Port of Kymi – Evia
Port of Lavrio – Attica
Port of Loutra Edipsos – Evia
Port of Nafplio – Peloponnese
Port of Neapolis – Vatika, Laconia – Peloponnese
Port of Paloukia Salamina – Attica
Port of Piraeus – Attica
Port of Perama – Attica
Port of Poros – Attica
Port of Salamis – Attica
Port of Skala Oropou – Attica
Port of Stylida – Central Greece
Port of Chalkida – Evia
Port of Aigio – Peloponnese
Port of Astakos – Aetolia – Acarnania
Port of Gythio – Peloponnese
Port of Elafonisos – Peloponnese
Port of Igoumenitsa – Epirus
Port of Itea – Central Greece
Port of Kalamata – Peloponnese
Katakolo Port – Pyrgos Ilia
Port of Kiato – Corinth – Peloponnese
Port of Kyllini – Peloponnese
Port of Kyparissia – Arkadia – Messinia
Port of Lefkada – Lefkada
Port of Messolonghi – Etoloakarnania
Nafpaktos Port – Venetian Port – Etoloakarnania
Port of Parga – Preveza – Epirus
Port of Pylos – Messinia – Peloponnese
With Greek Taxi you have the opportunity to visit attractions all over Greece. We take you to the destination of your choice with luxury Mercedes-Benz vehicles. We cover the whole of mainland Greece, all the Prefectures and regions.
One-day private tours and visits to attractions and points of interest. Combine some of the most important archeological sites in the world, UNESCO protected sites such as:
Ancient Theater of Epidaurus
Ancient Mycenae
Ancient Tiryns
Parthenon
Acropolis of Athens
Acropolis Museum
National Archaeological Museum
Panathenaic Stadium
Odeon of Herodes Atticus
Temple of Poseidon Sounio
Meteora
Archaeological Site of Delphi
Plastira Lake
Benaki Museum
Mount Athos
Mount Olympus
Vikos gorge
Diros Cave
Monemvasia
Zagorochoria
Organize your private trip to all parts of Greece with Greek Taxi. We travel to all destinations in mainland Greece with luxury vehicles, the day and time you desire.
Attica
Athens – Athens Center
Eastern Macedonia and Thrace
Komotini
Alexandroupoli
Central Macedonia
Thessaloniki
West Macedonia
Kozani
Continent
Janina
Thessaly
Larissa
West Greece
Patras
Central Greece
Ghoul
Chalkida
Peloponnese
Tripoli
Agioi Theodoroi
Kalamata
Nafplio
Argos
Ligourio
Kranidi
Astros
Zevgolatio
Corinth
Loutraki
Nemea
Megalopolis
Dimitsana
Xylokastro
Kiato
Monemvasia
Gythio
Elafonisos
Skala
Molaoi
Sparta
Kardamili
Kalamata
Messene
Meligalas
Pylos
Kyparissia
Are you planning to travel for business? Greek Taxi is by your side at all times to transport you relaxed, safely and comfortably to your destination. All our taxis have wifi connection so you can be online all the way. Dedicate yourself to your work and our driver will take you directly to your business appointment. We have a waiting service so you can be sure that the taxi will be waiting for you when you leave.
Our Fleet
TAXI – MINIVAN – MINIBUS