Taxi Athens airport Pylos Costa Navarino
Taxi from - to Athens Airport Eleftherios Venizelos 24 hours
Call us
Tel: +302752061690
Mob: +306973566114
Mob2: +306973204319
Book Now

Private taxi transfer from Athens airport to Pylos, Costa Navarino
Pylos , historically also known as Navarino is a town in Messenia, Peloponnese. The town of Pylos , is located 40 km north – west of Kalamata and 306km southwest of the Athens airport.  The 3h and 40min long drive from Athens airport to Kalamatai will take you by  the 6km long – manmade-  Corinth Canal. At the Corinth Canal you will have a 15min break for refreshments, a tasty souvlaki  launch and amazing selfies  from the 79meters high bridge that connects the Peloponnese peninsula to mainland Greece.
Taxi Pylos Costa Navarino
Pylos has been inhabited first at the Neolithic Age. At the Mycenaen Era  it was named Nestors Palace after its King Nestor.  He and his sons, Antilochus and Thrasymedes, fought on the side of the Achaeans in the Trojan War.
 Later in 425 BC became the site of "the battle of Pylos" during the Peloponnesian War.
In the 19th century, during the Greek War of Independence, the sea-waters of Pylos for one more time became the site of the Battle of Navarino. In that Battle, the fleet of Ibrahim Passa of Egupt was destroyed in 1827 by the English-French-Russian fleet and confirmed the Independence of Greece.
Visit Pylos Taxi Minivan Minibus
Visitors today enjoy a walk in the amphitheatrically build town of Pylos . From the streets of the town you will have an amazing view over the bay and the small island of Sfaktiria  where the historic Battle Of Navarino took place.
In addition, they will visit the palace of Nestor is 18km away,  one of the best preserved Mycenaean palaces.
Discover Pylos
You will discover amazing world class beaches with crystal clear blue waters  like
Voidokoilia Beach
Lagoon of Gialova
Golden Beach
Romanos Beach
Pylos has many local seaside taverns where you will discover unique tasting Greek traditional dishes and fresh fish.
Other activities include kayaking, paddle boarding and snorkeling for a full day under the sun. If you prefer to be more adventurous you can rent any type of boat to explore hidden beaches around Pylos
Last, but not least ,popular destinations such as
Koroni, Methoni, The archeological site of Messini, Ancient Olympia are about an hour drive away to explore and create unique vacation memories for life.
Costa Navarino
The Luxurious resort was voted #12 of the top 30 resorts in Europe by the Readers Choice Awards in 2020. Costa Navarino first opened in 2010 offering  445 rooms and suites, 131 infinity pools, five-star accommodation, award-winning golf courses, countless options for high-quality food, authentic traditional activities, water sports, and a high degree of environmental sensitivity: Costa Navarino offers a unique hospitality experience and is a wonderful starting point from which to explore the area.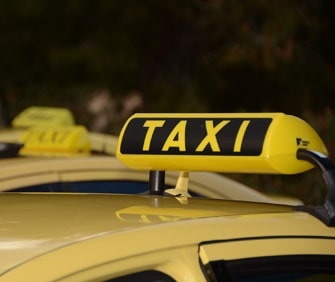 Are you at the airport of Athens and want a taxi for immediate transfer to your destination?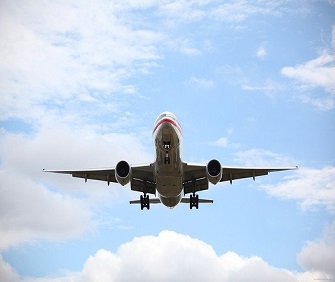 Transfer from Athens airport to your destination immediately and safely?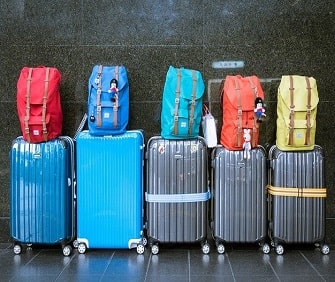 Our taxis have a large luggage space to carry 2 large and 2 small suitcases,
Fully Airconditioned Taxi

We have many vehicles available that can carry from 1 to 51 passengers. All our vehicles are Mercedes Benz.
In more detail, the vehicles we have are the following:
5 seater taxi that can carry 4 passengers
9-seater minivan that can carry 8 passengers
13-seater minibus that can carry 12 passengers
16-seater minibus that can carry 15 passengers
21-seater minibus that can carry 20 passengers
52-seater Buses that can carry 51 passengers
Greek Taxi transports you to and from the hotel of your stay immediately without delays. The driver will be waiting for you at the hotel entrance to assist you with your luggage.
Athens International Airport Eleftherios Venizelos ATH
Alexandroupolis Democritus Airport AXD
Zakynthos Airport Dionysios Solomos ZTH
Thessaloniki International Airport Macedonia SKG
Kavala Airport Alexander the Great KVA
Kalamata Airport Captain Vas. Konstantakopoulos KLX
Port of Agia Marina – Attica
Port of Agios Konstantinos – Central Greece
Port of Rafina – Attica
Port of Alexandroupolis
Port of Arkitsa – Fthiotida
Port of Volos – Volos
Port of Elefsina – Elefsina
Port of Eretria – Evia
Port of Ermioni – Argolis – Peloponnese
Port of Thessaloniki – Thessaloniki
Port of Kavala – Kavala
Port of Keramoti – Kavala
Port of Karystos – Evia
Port of Kymi – Evia
Port of Lavrio – Attica
Port of Loutra Edipsos – Evia
Port of Nafplio – Peloponnese
Port of Neapolis – Vatika, Laconia – Peloponnese
Port of Paloukia Salamina – Attica
Port of Piraeus – Attica
Port of Perama – Attica
Port of Poros – Attica
Port of Salamis – Attica
Port of Skala Oropou – Attica
Port of Stylida – Central Greece
Port of Chalkida – Evia
Port of Aigio – Peloponnese
Port of Astakos – Aetolia – Acarnania
Port of Gythio – Peloponnese
Port of Elafonisos – Peloponnese
Port of Igoumenitsa – Epirus
Port of Itea – Central Greece
Port of Kalamata – Peloponnese
Katakolo Port – Pyrgos Ilia
Port of Kiato – Corinth – Peloponnese
Port of Kyllini – Peloponnese
Port of Kyparissia – Arkadia – Messinia
Port of Lefkada – Lefkada
Port of Messolonghi – Etoloakarnania
Nafpaktos Port – Venetian Port – Etoloakarnania
Port of Parga – Preveza – Epirus
Port of Pylos – Messinia – Peloponnese
With Greek Taxi you have the opportunity to visit attractions all over Greece. We take you to the destination of your choice with luxury Mercedes-Benz vehicles. We cover the whole of mainland Greece, all the Prefectures and regions.
One-day private tours and visits to attractions and points of interest. Combine some of the most important archeological sites in the world, UNESCO protected sites such as:
Ancient Theater of Epidaurus
Ancient Mycenae
Ancient Tiryns
Parthenon
Acropolis of Athens
Acropolis Museum
National Archaeological Museum
Panathenaic Stadium
Odeon of Herodes Atticus
Temple of Poseidon Sounio
Meteora
Archaeological Site of Delphi
Plastira Lake
Benaki Museum
Mount Athos
Mount Olympus
Vikos gorge
Diros Cave
Monemvasia
Zagorochoria
Organize your private trip to all parts of Greece with Greek Taxi. We travel to all destinations in mainland Greece with luxury vehicles, the day and time you desire.
Attica
Athens – Athens Center
Eastern Macedonia and Thrace
Komotini
Alexandroupoli
Central Macedonia
Thessaloniki
West Macedonia
Kozani
Continent
Janina
Thessaly
Larissa
West Greece
Patras
Central Greece
Ghoul
Chalkida
Peloponnese
Tripoli
Agioi Theodoroi
Kalamata
Nafplio
Argos
Ligourio
Kranidi
Astros
Zevgolatio
Corinth
Loutraki
Nemea
Megalopolis
Dimitsana
Xylokastro
Kiato
Monemvasia
Gythio
Elafonisos
Skala
Molaoi
Sparta
Kardamili
Kalamata
Messene
Meligalas
Pylos
Kyparissia
Are you planning to travel for business? Greek Taxi is by your side at all times to transport you relaxed, safely and comfortably to your destination. All our taxis have wifi connection so you can be online all the way. Dedicate yourself to your work and our driver will take you directly to your business appointment. We have a waiting service so you can be sure that the taxi will be waiting for you when you leave.
Our Fleet
TAXI – MINIVAN – MINIBUS